After the recent template makeover at my other blog, I am of course itching to get a makeover here for MPG! I mean, it's only natural for me to have a makeover here right? I try to give equal love and treatment to both my blogs, so whatever

Mariuca

gets,

MPG

will surely enjoy too!

As you all know, I turn to two very talented ladies when it comes to my blogs. For my headers, I will seek satisfaction from the creative Emila, simply because she has been handling my blog headers since day one. Furthermore, I have a soft spot for her original and adorable illustrations, so for now

Emila

remains as my prime designer. She never fails to please so far, so why switch right?

When it comes to my template and all the HTML tweaks required in turning my overall look into my exact fancy and desire, I will surely get the services of LadyJava. Her makeover business is booming right now so I do hope she still has time to help me with

MPG

! I'm not sure yet just how much of a change I'd want to have here but I am definitely keen on having more columns at the bottom of my page; to store my many lovely widgets! ;)

While on the topic of web designs and tweaks, I recently discovered

BlueVoda

, which is a web site builder that appears really promising with its easy-to-use functions. I like things that are user-friendly and this site helps you create website or websites in a mere 30 minutes! Sounds good so far?

What I find most appealing about

BlueVoda

is the fact that it does not require HTML web design knowledge. This sounds awesome to the less tech savvy people like yours truly. Instead, you are given the freedom to utilize your drag & drop skills, since this is mostly what is required in order for you to design your website. With an expansive image library, you will be spoiled for choice when it comes to beautifying your web site. The library offers you hundreds of logos, templates, webpage backgrounds and headers! What's more, you will also be given the choice to use their pre-designed website templates so after you do your drag and drop, choose your graphics and what not, your complete website is ready to go live on the internet with just one click!

I have to say it all sounds very intriguing so I will definitely keep this site in mind for future reference or use. For now however, I am still not 100% confident in my HTML and designing skills, so I will continue bugging my two lovely ladies when it comes to my blogs! If you however, are feeling adventurous and would like to start creating your own website from scratch, do stop by and see what

BlueVoda

can do for you! :)

Okay peeps, I am signing off now; it's grocery shopping
for me today and I have a really long list with me. Well what do you expect after two weeks of not visiting the supermarket LOL! So what are your plans this lovely Wednesday evening? See ya later!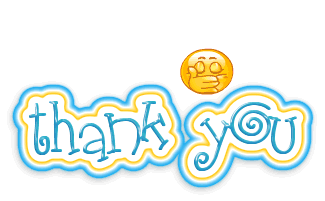 MY SWEET ESCAPE