Okay, okay so I DO have silent readers after all!

When my friend Shemah told me that she had some "nasty" silent readers lurking around her blog, I felt a little left out. For not having any that is ha ha! I wasn't looking for nasty silent readers of course; I wanted the good types. You know, the ones who read your blog and support you from afar, and though they don't leave you any comments here; they actually still read and love
your blog
! :)

I discovered my first silent reader when one of my friends from high school

E

, sent me a message at Facebook recently. She told me how she's been following MPG and finds it really cool! Her message made my day and so that's one silent reader for me so far LOL! ;)
And then, there is also my friend Zero! OMG I can't believe I forgot all about Zero! She was the one who got me the Victoria's Secret perfume set I wanted from New York remember? In fact, I gave her a Mariuca Tee last year for being such a wonderful supporter! Is age catching up on me that I almost forgot about dear Zero?

So anyway, Zero recently vacationed in New York and she was kind enough to take Mariuca along with her for some New York Sightseeing. Thanks to Zero, Mariuca finally got to return to the Big Apple after so many years! Can you see Mariuca in the picture below?


To see Mariuca back in New York, totally enjoying herself there;
definitely put a smile on my face!
I LOVE New York and if I had to choose where I'd rather be right now, it's definitely NY! I am still hoping to return there one day but for now, I am content to see my lovely blog right there in NY with my very own silent reader LOL! How cool is that? ;)
Unfortunately for Zero, she lost her camera in Brooklyn so she couldn't take any shots of Mariuca in Philly, which would have been really cool to see, since that was where I had my fondest
US
memories. Anyway, she
had a really great time in New York; I'm happy to see my Mariuca in US pictures here and B happily added two new HRC glasses to his collection, all thanks to Z! Perhaps I'd get to go to NY with her one day, we'll see!

Meanwhile, if anyone is planning a vacation to the Big Apple soon, I have just the tour guide for you.
CitySights NY

offers the best-value tour packages of New York with major attractions and activities. Entertainment includes harbour cruises, museum visits, shopping trips and
even
helicopter tours!
I've never been on a helicopter; have you?
Don't forget to check out the recommended tours available too. My personal favourite is the Shoppers Delight packages! Imagine 25% to 65% every day on all 220 designer and name brand outlet stores like Coach, Escada, Fendi, Giorgio Armani, Gucci, Saks 5th Avenue, Ralph Lauren and Versace! The only worrying I'd be doing is figuring out how much to shop my heart out in one of the most exclusive shopping cities in the world! ;)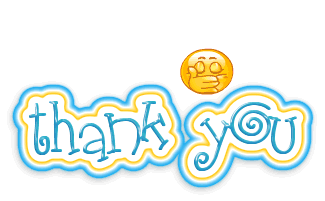 LADYJAVA'S LOUNGE