After weeks of dreaming about and discussing getting a gorgeous Pandora charm bracelet with my Pandora-loving girlfriends, I finally got around to choosing my gift from B … thanks very much Love!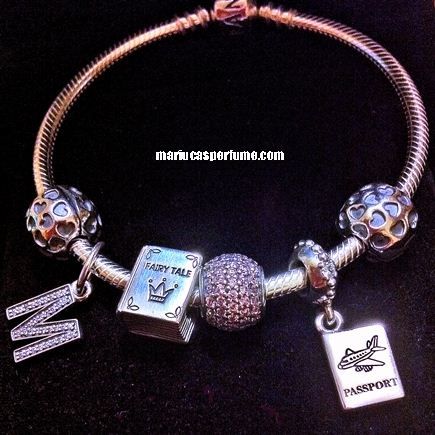 Pretty Pandora
Mariuca ♥ B
The whole Pandora purchase took about an hour with me first choosing a bracelet before poring over the endless selection of charms available in Pandora, Tropicana City Mall.
Pandora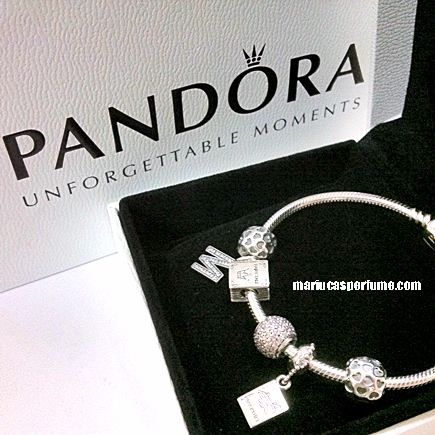 Mine at last ...
The salesperson who attended to me was accommodating and entertained my many 'funny' questions with patience, which was an added bonus for fussy yet lovable customers like me!
Yeah ... wrap it up!
Initially I had my heart set on the gorgeous new lavender bracelet from the Spring 2014 collection but decided against it when I discovered it was leather made, which I don't really care for. After weighing my two available options between the Moments Oxidised Silver Clasp Bracelet and the Moments Silver Clasp Bracelet, I selected the latter along with two Showered With Love Clips.
Moments Silver Clasp Bracelet
I then happily proceeded to designing my very own Pandora charm bracelet. The first charm I asked to see was the Fairy Tales Book charm, which I've been eyeing ever since I saw it on BFF Monica's blog.
A cute and tiny magical book depicting the ever-dreamy and incurable romantic in me who sometimes feels like she belongs in a magical fairy tale world! The moment I laid my eyes on it at the store, I was sold and even B smiled at how adorable it looked on my bracelet! Isn't it gorgeous?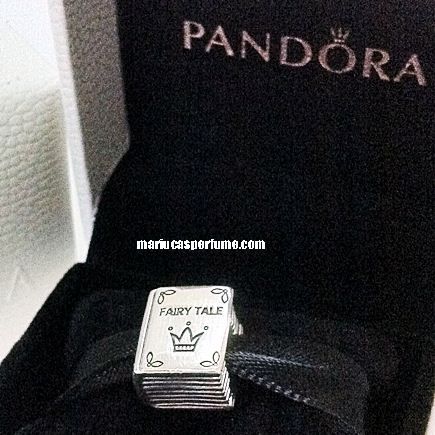 Ultimate charm
Next, I wanted a travel charm to represent my love for faraway travel adventures and what better charm to epitomize just that than a tiny Passport? Love it! So that was charm number 2.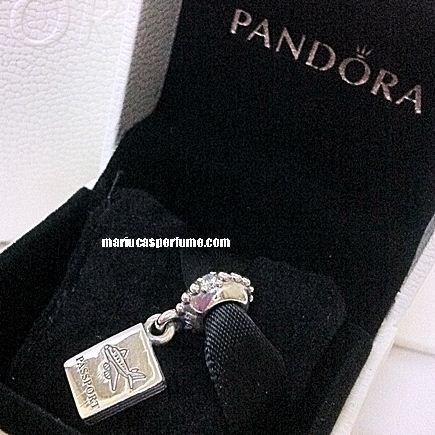 Lucky travel charm
By then, I had already asked to see quite a few charms and with over 600 pieces of sterling silver, 14k gold and two-tone charms to choose from; I was truly spoiled for choice as I flipped through the thick Pandora book of charms.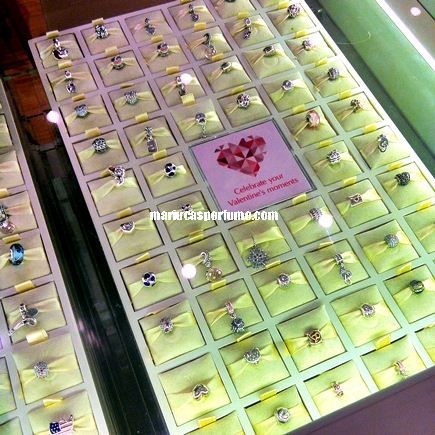 Charm after Charm
Pandora Book of Charms
I decided to add a touch of colour to my bracelet and since I was quite taken with the new Spring 2014 collection, I selected the new arrival subtle Pink Pavé Ball as my third and final charm.
Magic Pink Ball
And there you have it - three beautiful charms to kick start my new hobby of collecting as many Pandora charms as I can!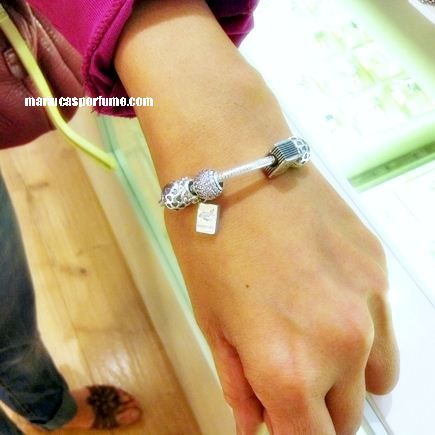 Trying on for size
Pandora perfection
Shopping done, we stopped by Kluang Station for lunch but I was too excited to eat. Instead, I was busy snapping photos of my Pandora present and posing for pictures with my shiny new bracelet! Well, wouldn't you too?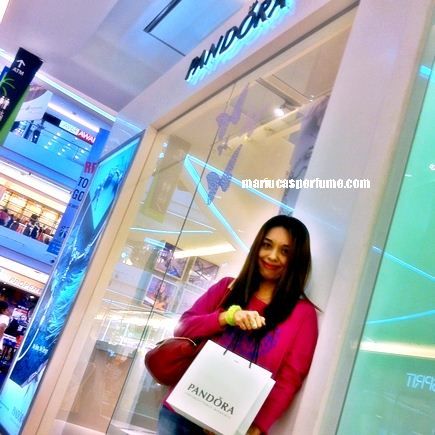 Got my bracelet!
3 lovely charms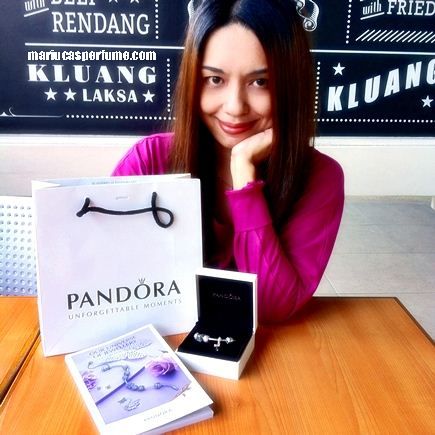 Yeah .. loving my gift!
My fourth and final charm was a surprise from B who had discreetly returned to Pandora without my knowledge. Under the pretext of visiting the men's room halfway through our late lunch, my Darling took that time to get me one last charm to complete my gift.
A small Pandora bag was waiting for me and inside was my surprise charm, which of course defines me to the very core ... the Alphabet M, thanks Love! M stands for my name Marzie of course and for Mariuca, for my scent-sational blog MPG and well, for my beloved country Malaysia too so YAY!
MMMMM
I absolutely adore all my chosen charms and the special one from B but of course my favourite is the Fairy Tales Book charm. Thanks to my Love for presenting me with this beautiful charm bracelet, which I shall cherish for always.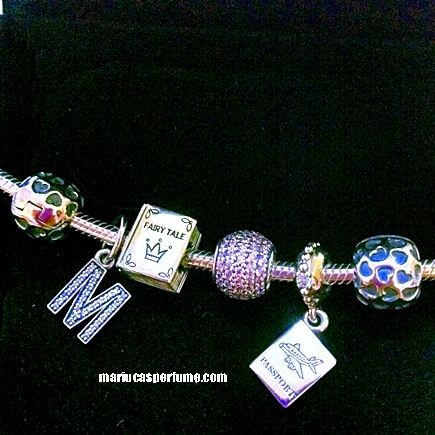 Pretty Pandora Charm Bracelet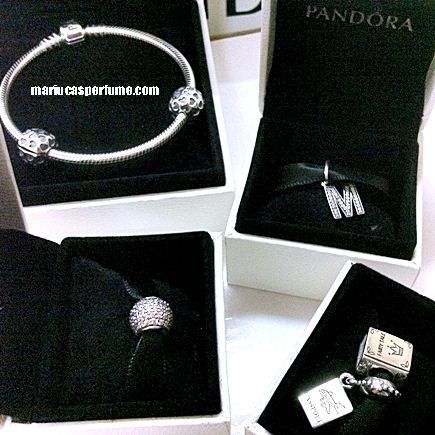 My Pandora collection
Next on my Pandora wish list is this gorgeous Pandora Bow Bag glamour charm, which was out of stock during my visit by the way. So which Pandora charm of mine is your favourite and why? I'd love to know!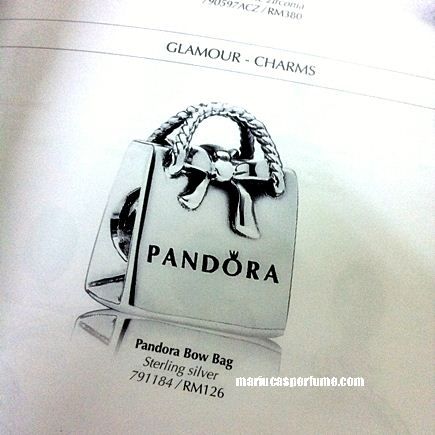 I wish, I want ...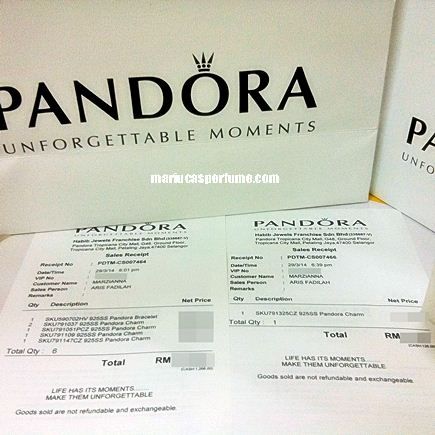 Thanks Love!