Do you love playing online games? How about free cash? Put the two together and what do you get? Awesome fun for free with a chance to bring home real cash… if you win of course!
Most online casinos require a deposit of some sort before you get the green light to enter their game room. This is fine if you're into gaming online and don't mind paying for a little fun. If you love playing casino games but hate parting with cash, here's the perfect solution to feed that need to play.
At casinobonus2.com, you will find plenty of bonus codes to collect up to $5 - $500 casino bonus to use when playing casino games online. This basically means that you'll get to enjoy a little casino fun at no cost so even if you lose (let's hope otherwise though), you won't feel the pinch as much!
There are of course terms and conditions that come with the bonus codes so don't forget to read them carefully prior to getting your free bonus. Also check out the list of the best no deposit bonus spots and their bonus and free slots offers.
As much as I love my slot games however, I am currently into BINGO so slots and no deposit bonus codes will have to take a backseat to my BINGO craze. Seriously, I never knew BINGO could be so interesting and fun!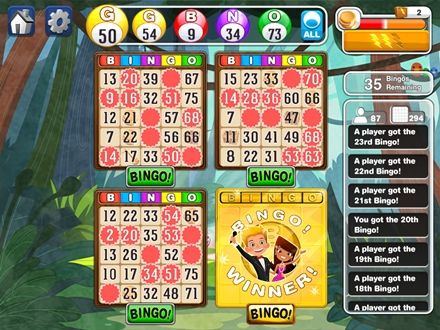 Truth be told, I was 'forced' to download and play BINGO by Team Lava, as part of the requirement needed to complete the latest quest in my favourite game Fashion Story. I was dreading playing boring BINGO at first so it was indeed a pleasant surprise to find this game to be ultra cool and entertaining!
Thanks to Team Lava, I am now officially hooked on BINGO! By the way, here is the latest screenshot of one of my two boutiques on Fashion Story. Apparently, my friend Monica who just started playing Fashion Story thinks it's one of the coolest boutiques in town! What say you?